Baltic Lean Forum 2017
18.04.2017
Arī šogad aicinām smelties idejas efektivitātes paaugstināšanai Lietuvā, kur uzstāsies Kanstantīns Korobko, Schneider-Electric ar stāstu "Vienas vienības plūsma. Kā samazināt sagatavošanās laiku?"
ĪPAŠA 25% ATLAIDE BEA BIEDRIEM!
---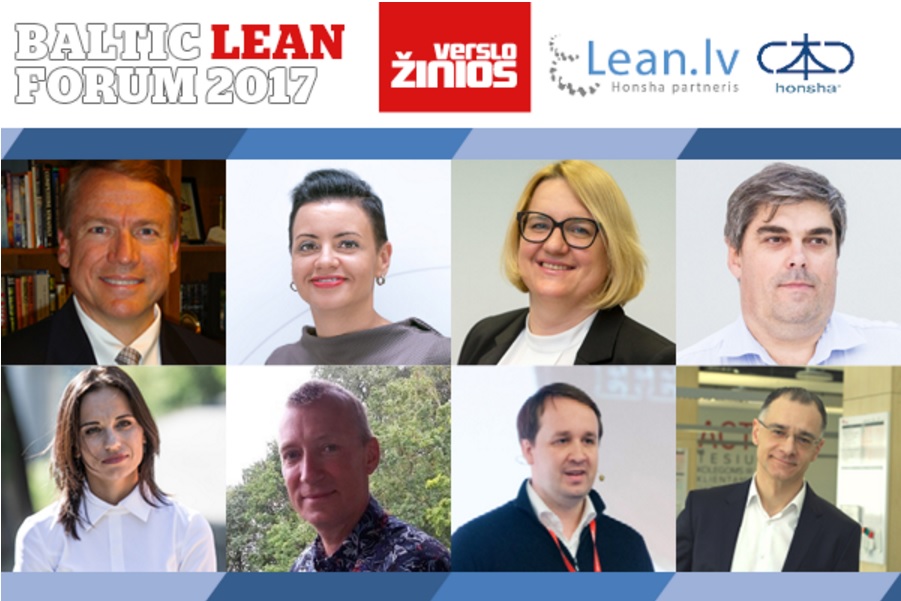 Dear participants of the Lean Forum,

You are cordially invited to participate in the annual conference, trainings and guided tours for corporate and unit managers
BALTIC LEAN FORUM 2017
, to be held on
27–28 April
in hotel
Grand SPA Lietuva, Druskininkai
.
According to Harvard Business Review, at this very moment as many as 7 out of 10 of your staff are not actively involved in performing their duties. Uninvolved staff is a global problem. For example, US companies loose USD 450-550 billion every year as a result of lower productivity. It is estimated that 40 to 99% of corporate processes are characterised as wastes and it does not help create value for clients. Therefore, in order to be profitable and stay in business, process excellence should become part of your corporate DNA.

This year's conference will discuss the following best practice:
•
COE's discipline: how does the role change depending on the stage of Lean introduction? What do CEOs often fail to do that prevents from achieving the desired results with the help of the Lean system?
•
The way we managed to ensure the biggest staff involvement. Practical experience
•
5 reasons why your Lean system does not work and what TOYOTA does differently
•
Lean in service sector: examples of implementation
•
Special session for beginners: review of main methods, advice and practical examples
•
VACAfor administrative process efficiency and competitive advantage, etc.
The following presenters will share their experience and insights at the forum:
•
Irmantas Rajuncius
, BOEN Lietuva, Managing Director,
•
Dovile Tamoseviciene
, Vilniaus Degtine, Managing Director,
•
Bob Plummer, Honsha
, consultant,during his 15 years at NUMMI was President of one of its corporate units,
•
Israel Losada Salvador
, Kitron Group, Business Process Manager,
•
Jurgita Petrauskiene
, VSA Vilnius,Director,
•
Darius Kriukas
, Girteka,Organisational Development Manager,
•
Konstantins Korobko
, Schneider-Electric,Industrial Operations Engineer (Latvia),
•
Vidas Petraitis
, Lean.lt, CEO, consultant,
•
Daiva Pivoriuniene
, Circle K Lietuva, Retail Manager, etc.
The conference will take place on 27 April and the trainings with Bob Plummer, Honsha consultant who during his 15 years at NUMMI (formerly owned by Toyota) was President of one of its corporate units, will be held on 28 April 2017.
Conference registration fee: 280 EUR plus VAT.
Training registration fee: 450 EUR plus VAT.
For BEA members special discount of 25 % is offered to the conference and training.